ACFOMI Immigrant Services
760 Highway 15, Kingston ON K7L 0C3
Phone: 613-546-7863 info@acfomi.org
www.acfomi.org
ACFOMI offers counselling and support during settlement in Canada and Ontario. It also helps with learning a second language (French or English), with diploma recognition, with social services, and with finding translating and interpreting services. In addition, it offers a Canadian Citizenship test preparation workshop for permanent residents, help with permanent residency applications, permanent resident card and work permit (Caregivers) renewals, as well as refugee and citizenship applications.

Immigrant Services Kingston and Area
263 Weller Ave., Kingston, ON K7K 2V4
Phone: 613-544-4661 info@kchc.ca
www.kchc.ca
Immigrant Services Kingston and Area (ISKA) offers settlement services for newcomers, including a Youth Program that includes settlement support, a youth social group, and a homework club. The Community Connections program encourages volunteers to lead citizenship preparation classes, English conversation circles, or to offer help to newcomers connecting to their new city. ISKA also provides translation services for a fee.

KEYS Job Centre d'emploi
182 Sydenham St., Kingston, ON K7K 3M2
Phone: 613-546-5559 info@keys.ca
www.keys.ca
KEYS provides support through workshops, counselling, placements and mentoring to job-seeking and professional immigrants. KEYS Job Centre d'emploi is unique in that it is the only job centre connected to an ESL school offering LINC.

Kingston Immigration Partnership
263 Weller Ave., Kingston, ON K7K 2V4
Phone: 613-544-4661 info@kipcouncil.ca
www.kipcouncil.ca
Kingston Immigration Partnership (KIP) coordinates programs with partner organizations to put in place initiatives that welcome and integrate newcomers to Kingston. These initiatives facilitate their settlement in Kingston in various sectors.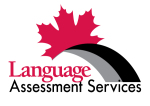 Language Assessment Services
Immigrant Services, KCHC
263 Weller Ave., Kingston ON K7K 2V4
Phone: 613-453-8144 knoble@languageassessment.ca

www.languageassessment.ca
Language Assessment Services provides English/French language assessments, information, and referrals to government funded language training programs to eligible newcomers and (naturalized) Canadian citizens in the Kingston and Belleville areas.

Leeds & Grenville Immigration Partnership
105 Strowger Blvd., P.O. Box 191, Brockville ON K6V 5V2
Phone: 613-498-2111 diversity.matters@eecentre.com
Immigration Portal : www.newcomersinfo.ca
The Leeds & Grenville Immigration Partnership (QLIP) is a collection of agencies and organizations across Leeds & Grenville who are committed to attracting, welcoming and retaining newcomers to area communities. Immigration partnership agencies reach out to, and collaborate with newcomers, employers and community groups to ensure immigrants are receiving the supports required to settle successfully in Leeds & Grenville.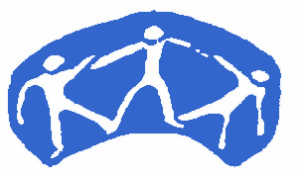 Quinte Immigration Services
301-41 Octavia St., Belleville, ON K8P 3P1
Phone: 613-968-7723 info@quinteimmigration.ca
www.quinteimmigration.ca
Quinte Immigration Services (QUIS) offers settlement services for newcomers including information & referral, community social events, assistance with government paperwork, assistance with immigration processes including sponsoring family members, applying for new statuses in Canada, basic employment services, assistance with obtaining government services such as health card, social insurance number, driver's license, etc. QUIS also offers certified translation and interpretation services through Central Eastern Ontario Translation & Interpretation Services (CEOTIS).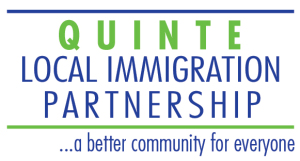 Quinte Local Immigration Partnership
41 Octavia St., Belleville, ON K8P 3P1
Phone: 613-968-7723, ext. 23 lip@quinteimmigration.ca
www.quintelip.ca
The Quinte Immigration Partnership (QLIP) is a collaborative initiative of over thirty organizations that provides oversight and guidance in developing a local settlement strategy and the implementation of an action plan that will lead to the successful settlement and integration of newcomers and support efforts to develop a welcoming community for immigrant newcomers to the Greater Quinte Region.